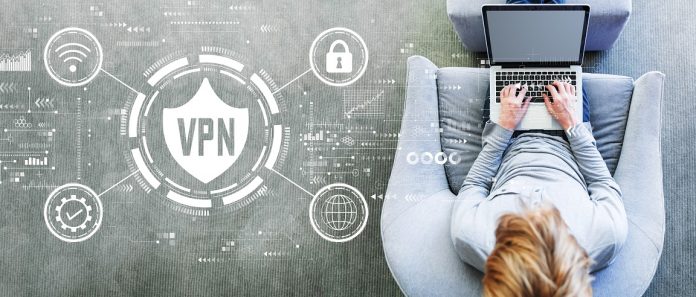 Data security is one of the biggest concerns for people today. Due to privacy concerns, the European Union came up with the General Data Protection Regulation (GDPR). It provides essential data protection to consumers to avoid exploitation. For added security, a virtual private network (VPN) is also an excellent way to safeguard your personal information and IP address.
A VPN router is an efficient tool that'll automatically allow each device to enjoy the features of a VPN if the device is connected to it. A VPN router, unlike other standard routers, lets firmware to install VPN software in it. After installation, you can use the firmware's VPN software to use the VPN service of your choice.
Review On The Best VPN Routers 2020
A VPN router can offer protection to all devices, such as computers, laptops, and tablets, connected via Wi-Fi. In general, via a VPN, you can easily bypass restrictions and browse every available site, allowing you to watch movies or access websites that are blocked from your country. Hence, the best VPN router will pay up for your investment.
Here are some VPN routers you might want to consider:
1. Linksys WRT 3200 ACM Router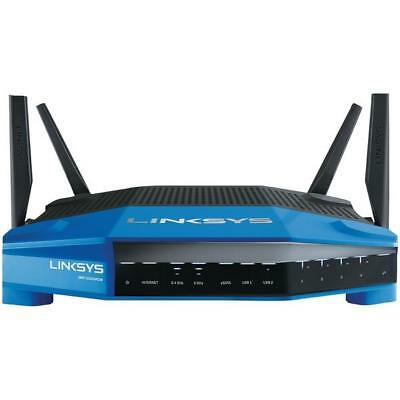 Linksys WRT 3200 is one of the most versatile and powerful routers for connecting your devices to a VPN. It's incredibly easy to install DD-WRT firmware makes it suitable for connecting to VPN service providers of your choice.
Along with three bands, there are four antennas in this router for impressive network speed. It also comprises four gigabit Ethernet ports and USB 3.0, which makes it excellent, even without a VPN.
The good thing about this router is it has opensource firmware support. This means that it lets you download software, besides its default interface. In addition to its support for opensource firmware, it also has MU-MIMO technology for supporting simultaneous streaming, gaming on numerous devices, and file sharing on the Wireless AC band.
However, the coverage is only decent, not superb. When you go a little too far, you'll see a drop in speed. 
2. ASUS AC5300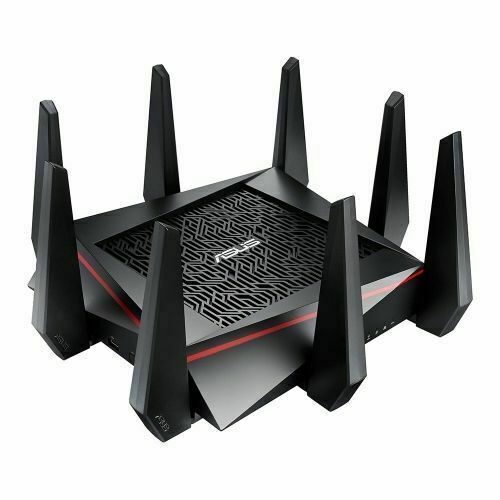 Asus RT-AC5300 router is an extremely powerful VPN router with numerous advanced features. The advanced network monitoring feature allows you to monitor traffic in real-time and enables you to prioritize internet services to the individual client. The advanced USB port of this router lets you host storage devices and other peripheral devices, like a cellular dongle. It also works with TrendMicro for protecting your entire network, including your IoT devices.
It's designed for serving potent purposes, which include playing online games with your network. You also won't experience any lag or frustration when you're connected with this router.
ASUS AC5300 is a little expensive, but the value it provides surpasses the price you're going to pay for it. You'll have an excellent Wi-Fi signal throughout your home. In addition to the robust signal, you also have a traffic analyzer and link aggregation features in this router.
3. Netgear R7000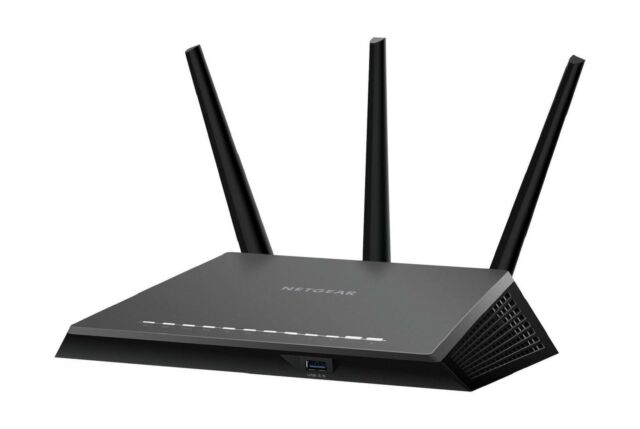 Netgear R7000 is a powerful router and provides excellent value for money. It provides enough strength for users looking for a powerful signal, but not incredibly high performance. The performance of this router is at 2.4GHz, which is not as excellent as you may expect. It's okay to browse the internet or watch a video, but it can't sustain heavy-duty tasks that require robust output.
It's not as powerful as the Asus router in terms of Wi-Fi range, but it has enough range to provide Wi-Fi signal throughout your house.
Considering the low price, you can still experience a stable performance with this router. It's powerful enough for gamers to have better gaming and streaming performance. Netgear R7000 has USB 3.0, which is the latest version of Universal Serial Bus (USB), allowing you to support speed up to 5 Gbit/s. However, this router's USB 3.0 is slower than usual in this router.
4. ASUS RT-AC86U Router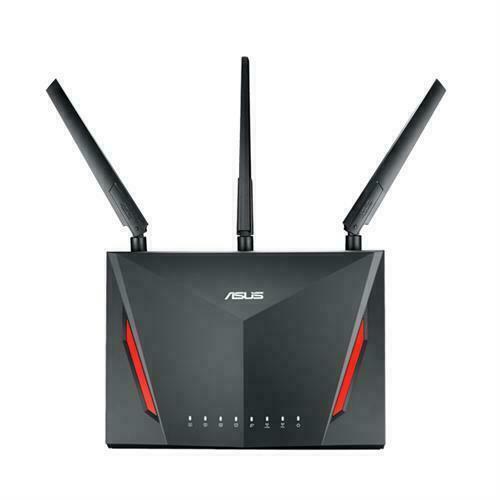 Asus RT-AC86U is a stable home and gaming router. Unlike other routers, it has a simplistic design. It has 5X Gigabit Ethernet with one USB 2.0 and USB 3.0 slots. For enhanced performance, you can use its features like traffic analyzer, Adaptive WTF game accelerator, and Gamers' private network.
The excellent VPN features of this router ensure faster performance and stable performance while using the internet via connected devices.
You can also control router features with Asus mobile app. The home page of the mobile app shows traffic status, processor usage, RAM usage, Wi-Fi settings, etc. You can edit wireless, wired, and WAN parameters via this app. There's also a professional category in this router, which lets you connect a router to only devices with strong signals. There's a support page as well, which will help you use the app to the fullest.
5. Linksys WRT32X Gaming Router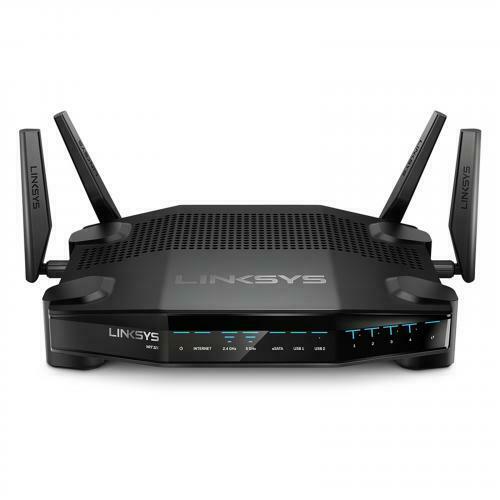 If you're looking for a superb Wi-Fi speed, Linksys WRT32X router is an excellent router. It has all the components you want in a highly rated router. The design of this router is entirely visual and it has custom firmware, which is very simple to navigate.
You'll be paying a premium price for the router, but it pays off to get this router home. Due to low latency and pings, you won't have trouble when you're running 4k streams or some other high-volume media.
This router has a 1.8 GHz dual-core CPU for faster signal processing. You also get 1X Gigabit WAN and 4X Gigabit LAN in this router with 1X USB 2.0 and USB 3.0 slots.
6. D-link DIR-885L/R Router
D-link DTR-885L/R router is a great mid-range device with a fantastic Wi-Fi range. The manufacturer has customized its features for excellent gaming performance. This router offers you a great selection of ports and a simple user interface for easy setup.
The design of this router is simple. It offers 4X Gigabit Ethernet with 1X USB 3.0 port. It also supports DD-WRT open-source firmware, making it flexible and powerful enough to support your needs.
Final Thoughts
Internet is a massive world of its own, and traffic analysis is a significant business of its own. Internet users and hackers can use your information for either marketing or for some crimes. By maintaining the privacy of your devices, you can relax and browse the internet without worrying about your security. Thus, the need to protect your privacy. One way of doing that is via a VPN router.