Samsung is a brand synonymous with top-notch quality, performance, innovation and reliability. This South Korean conglomerate has been a leading name in the electronics world worldwide, with televisions being no exception. Samsung's televisions enable an enriching viewer experience and keep you hooked with captivating visuals and immersive audio. These cutting-edge televisions are accessible in varied sizes and resolutions and offer multiple marvellous features.
Among the different available sizes, Samsung's 43-inch smart TVs are the most popular as they are neither too small nor too large. These Samsung 43 Inch TVs, ideal for large bedrooms and medium-sized living halls, allow families to bond over a movie or live sports. Moreover, they are slim and sleek, extend optimal colour performance and ensure that every audio note leaves a long-lasting impression. With new-age technologies like PurColor and Q-Symphony, they offer stiff competition to their rival brands.
Samsung 43-inch smart TVs are worth the purchase, especially if you have been looking for a blend of style and enthralling features. This article covers the top 43-inch Samsung models you can consider buying for your home.
Samsung Crystal 4K 43-inch Ultra HD LED Smart Tizen TV (UA43AUE60AKLXL)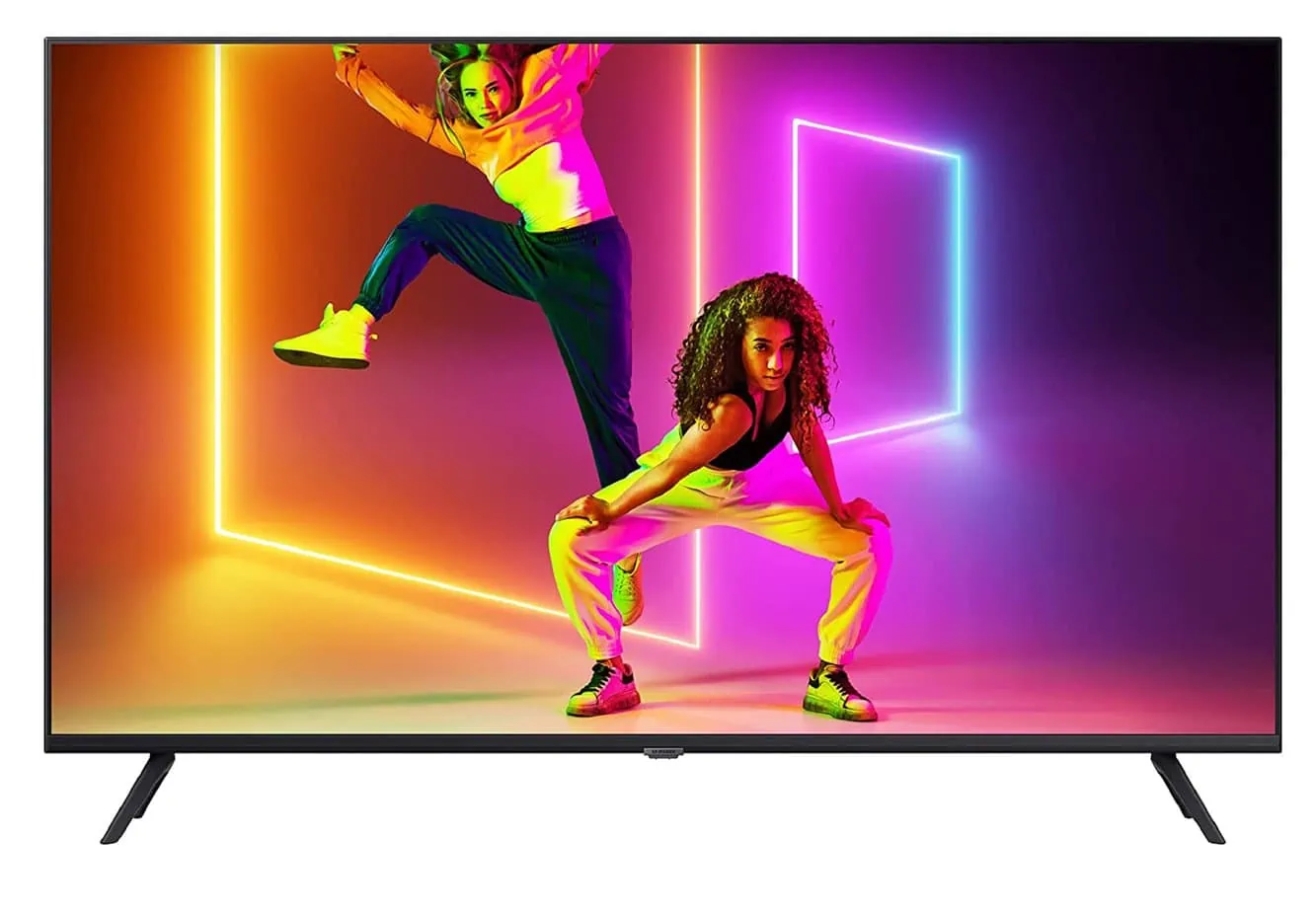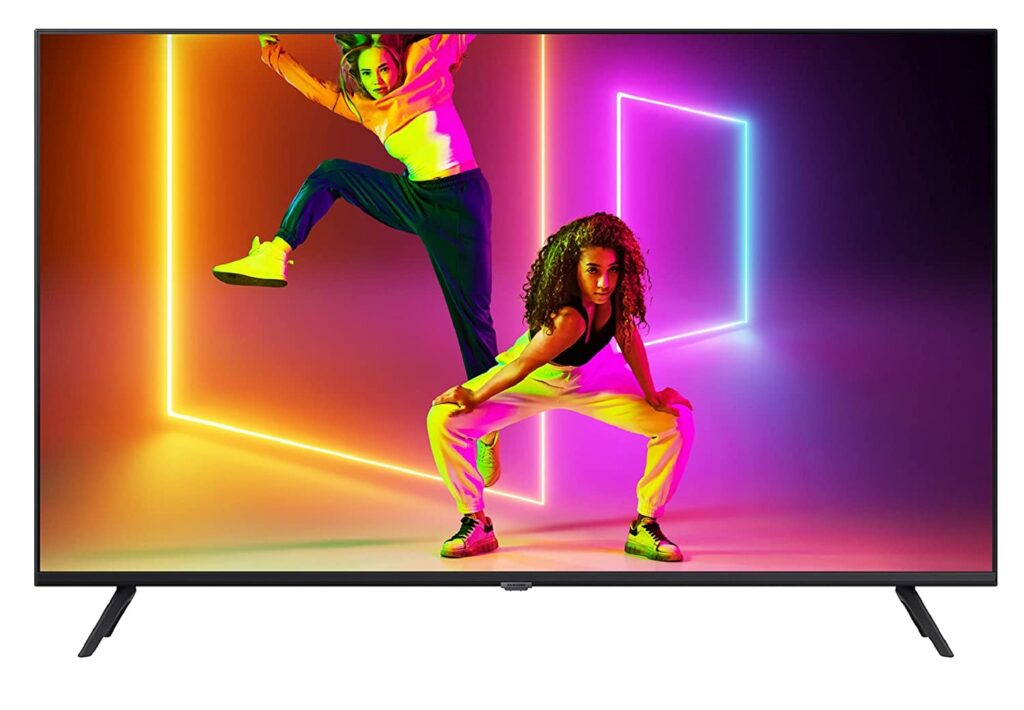 This Samsung 43-inch smart TV presents lifelike pictures with minimal distortions with the help of the PurColor technology. It captures the various wonders of nature in its original form and offers an expansive colour platter before your eyes. This television's Crystal Processor upscales the print quality of any movie and secures a cinematic experience without requiring you to visit a cinema hall. Additionally, you can capture every detail as the 4K UHD resolution delivers sharp and crisp images.
When you pair this Samsung television with a soundbar from the same company, you can orchestrate a harmonious ambience at your home. You do not need to mute your television as it can work in tandem with the soundbar for a perfect surround-sound effect. Moreover, you can also enjoy a bezel-less design and a clutter-free look with this model.
Samsung Crystal 4K Neo Series 43-inch Ultra HD LED Smart Tizen TV (UA43AUE65AKXXL)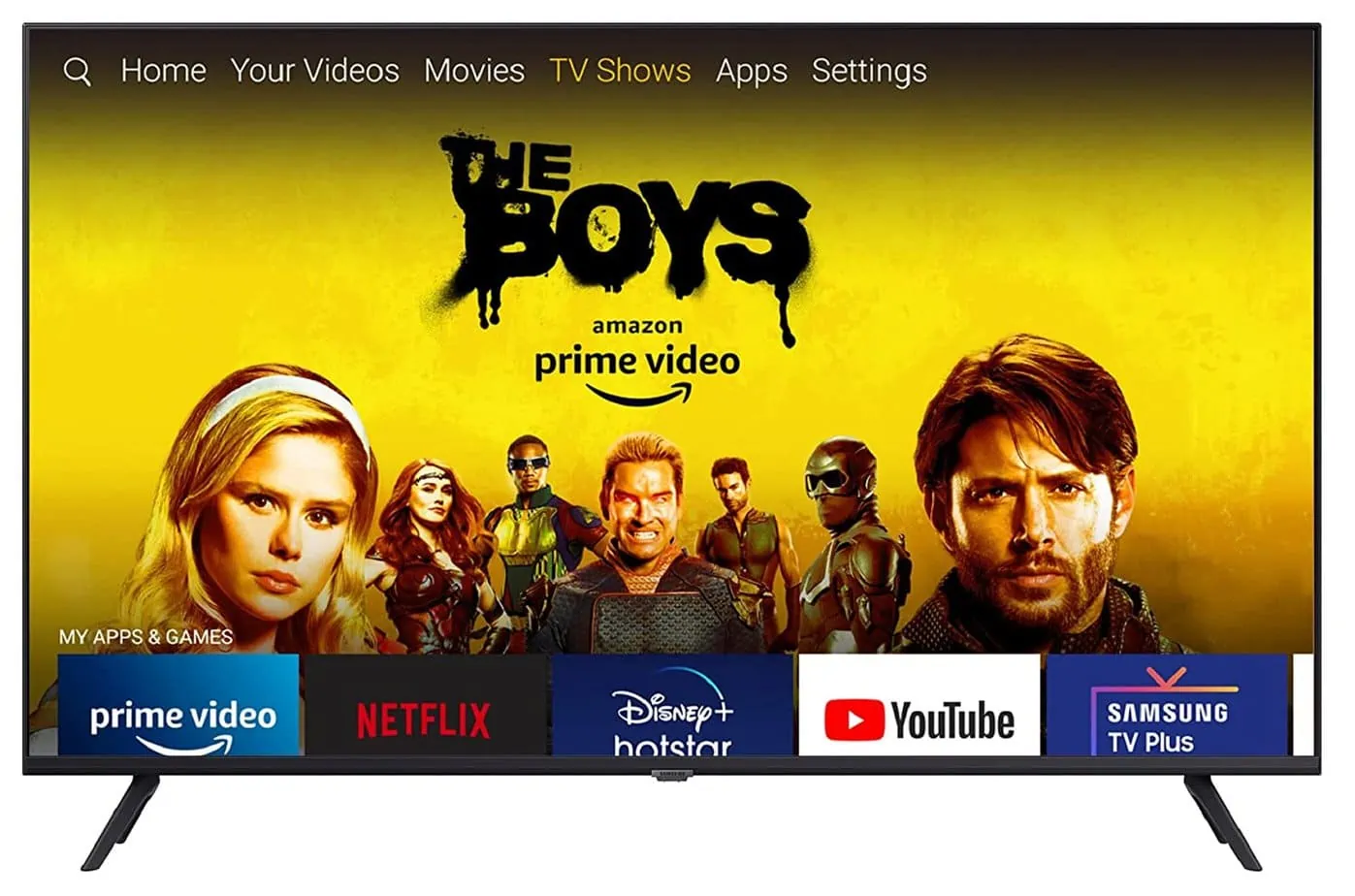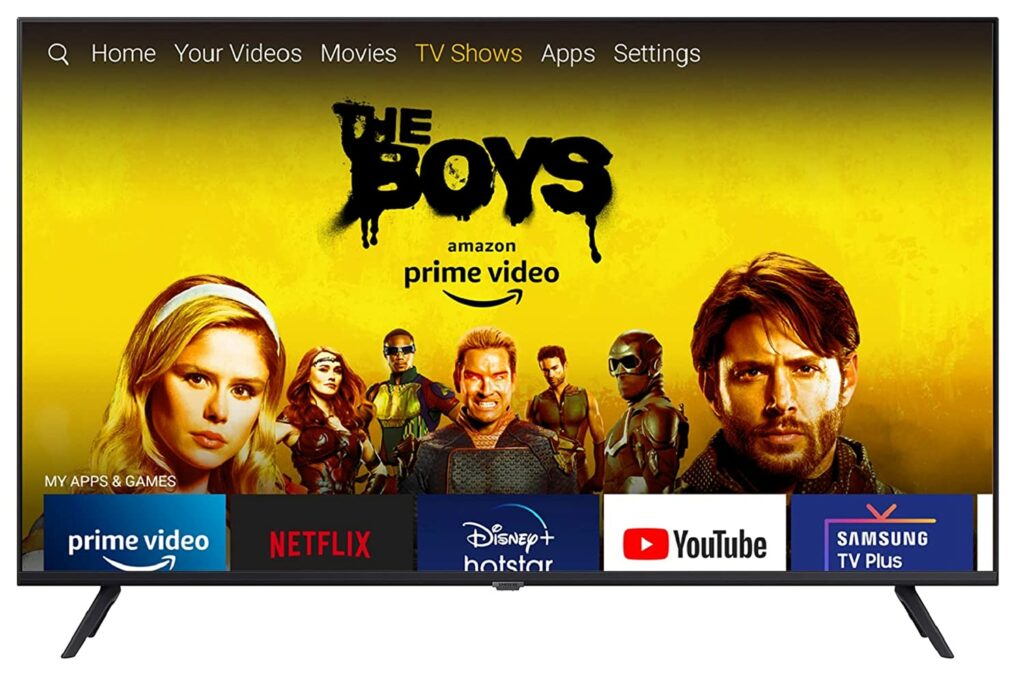 This 43-inch model boasts a 4K Crystal Processor that upscales the picture quality of every video, not allowing you to consume inferior content. Accurate colour correction and top-grade colour mapping technology contribute to the expression of realistic hues on screen.
If you are a sucker for action movies, this Samsung TV (43-inch) can be an excellent addition to your entertainment sources. The Motion Xcelerator feature presents smooth and seamless action sequences on screen with no stutters. Additionally, the Auto Low Latency Mode (ALLM) becomes a saviour when you play games as it reduces lags and enables a real-time gaming adventure.
Samsung's smart televisions come with several utility features that make life convenient. For instance, this 43-inch model boasts multiple Voice Assistants like Amazon Alexa, Bixby and Google Assistant that give you hands-free control of the device. Furthermore, you can get all your favourite shows, genres and recommendations in one place, limiting the time spent browsing and searching.
Samsung 6 43inch QLED Ultra HD (4K) Smart Tizen TV (QA43Q60AAKLXL)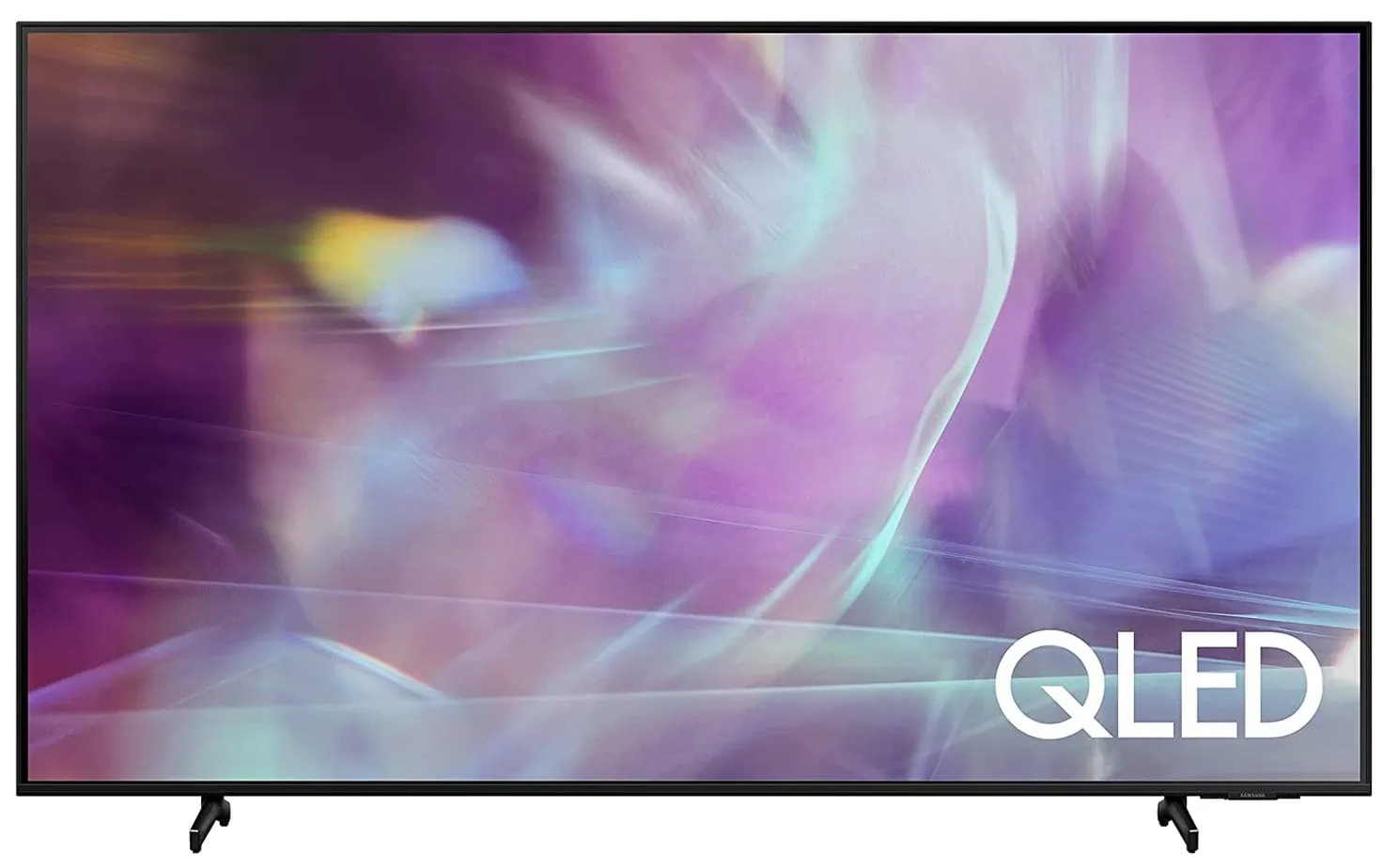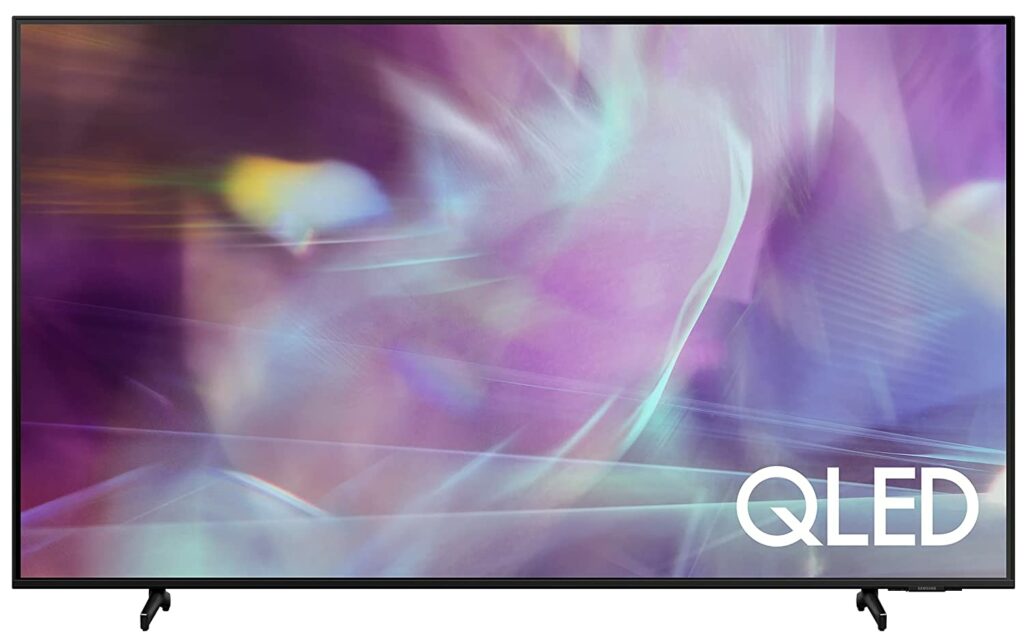 This Quantum Dot LED TV (QLED) produces millions of colours that stay true to their element even at peak brightness. With the help of innovative backlighting technology, this television generates better contrast, fine-tuning the colour tone according to the content. Furthermore, it boasts another futuristic technology in Object Tracking Sound Lite (OTS Lite), which generates a heart-thumping 3D surround-sound effect.
This Samsung TV (43-inch) amazes with its well-thought-out aesthetics–non-existent bezels and ultra-slim design blending into the walls effortlessly. Moreover, it comes with an adjustable stand that changes the height and the width to fit the device into the available space.
Samsung BU8000B 43-inch Ultra HD (4K) LED Smart Tizen TV (UA43BU8000KLXL)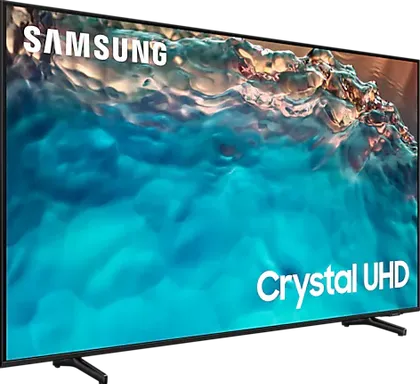 The Samsung BU8000B is another top-rated 43-inch LED television that generates rich and dynamic colours for your eyes to feast on. Thanks to its 4K Crystal Processor, you can watch a movie or a live match on this television in its most pristine form. Upscaling the quality of every content, the cutting-edge processor lays the foundation for a thrilling time with no dull interludes.
This television model also fulfils your entertainment needs to the fullest extent. It comes pre-installed with multiple OTT platforms like Netflix, Disney+Hotstar, Amazon Prime and others, which are the go-to modern streaming options.