Can you imagine a day without your smartphone? You surely cannot. What makes smartphones great are the apps installed in them. We can do almost anything on a smartphone – from clicking pictures to editing videos, edit on files, doing a math, or keeping track of our daily expenses – or even booking a cab, or shopping through an app – everything is possible if there is a Smartphone in your hands.
Smartphones and Apps – How It All Started
Smartphone was first introduced by IBM in 1992. And now, they have become more and more user-friendly and reliable for with upgrades and more. With the help of different apps that we can download in our phones, we can do plenty of stuff all together.
We take help from App stores to download any types of apps that we want. While iOS-based smartphones have "App Store", Google Android has Play Store. But thankfully, we no longer have to limit ourselves to App Store or Google Play store as we can take help from App stores like TutuApp.
Most applications available for download are free of cost. But once in a while, we want to download an app, which is either paid or unavailable for download to android users. And that is when you take help from app stores like TutuApp.
What is TutuApp?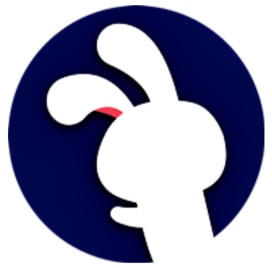 TutuApp is a substitute that can be used to download applications on your Android device instead of the more common choices like App Store or Google Play Store. It helps android users to download the application that is available for download only to iOS users or such application that aren't easily available. Through TutuApp you can download modified applications too. Not only for android users, but TutuApp is also beneficial for iOS users as well. Guess what? TutuApp for PC is the best thing that TutuApp provides to play those patched games on bigger screen. Thus, versatility of TutuApp in all these platforms has helped it to gain such popularity.
Why Should You Have TutuApp On Your Phone?
If you are concerned about why you should use the TutuApp, here are a few benefits of the same –
1. Simple interface
TutuApp has a user-friendly interface and it is readily accessible. This lets anyone use the app without any difficulty even though he is not a tech expert
2. Get Prime Apps for free
In iOS's "App Store" and Goggle's "Play Store" there are many apps that need to be bought. But in TutuApp you can get the same apps for free. This app store also provides unlocked features in many of the popular apps which are otherwise locked. Apart from all these benefits, TutuApp also provides some other useful apps which are not found in the popular app stores.
3. Unlimited add-ons for games
In the case of many games downloaded from app stores, after a particular level you need to have some bonus points which open the next level. But to get these bonus points you need to sometimes make payment. However, when you download it from TutuApp, You Get unlimited bonus points or currencies which helps to move forward with the game without any interruptions.
4. Free service
There are two versions of TutuApp, such as Regular, and VIP. The Regular version is free of any cost. Most of the services that we generally need is covered by the TutuApp Regular. Hence, you get all these benefits without paying a penny. You can also upgrade to TutuApp VIP for better service by just paying $12.99 per annum.
5. No need for rooting or jailbreaking
Rooting and jailbreaking are two similar concepts about android and iOS respectively. These let the user bypass the software restrictions that are put by the operating system in the device. That means you can Operate TutuApp without making any changes to your device settings.
6. Safe-guard against certificate revocation
This feature is available in the TutuApp VIP version. Due to the growing security techniques from Apple Team, you may have found your certificate being revoked from time to time. While in the case of the regular version this will corrupt your apps, which were downloaded through TutuApp. But in case of VIP, your certificate will never be revoked not even during the device update process.
7. Request for new apps
The TutuApp VIP users have a special privilege than their regular counterparts. The VIP users can request an app as per their requirement which is not already available in the TutuApp store. This is a unique feature of the TutuApp as in the case of other stores, you need to wait for the apps to be launched.
8. Safety
There exists a lot of talk regarding the safety of TutuApp, but it is worthwhile to notice that there is no confirmed presence of any malware in it. Also, its installation doesn't bring unwanted background applications that compromise the performance of the device.
TutuApp is one of the most versatile application stores available to users of all platforms. The vast number of benefits suggest that it should have a place on your device screen.