Push notifications have made our life easier. They save us time by allowing us know if something is worth our entire attention, while making sure that we are not missing out on crucial updates. But occasionally these alerts for specific apps may not work as desired. 1 such app that has constantly given people a headache regarding notifications is the Facebook app.
When push alerts stop working on the Facebook Android app, one stops receiving the sound alerts. However, when you open the Facebook app, it shows the number of notifications normally on the notification icon. Basically, one has to open the app to see new notifications. Frustrating, no?
Worry not. In this post, we will tell you six effective solutions to Facebook notifications not working on Android.
Check Phone Notification Settings
This is the first thing that you should check if you are facing the notification issue. Android has a built-in notification setting for apps. You can turn notifications on and off for individual apps directly from the phone settings.
Sometimes, however, you'll find that the app notifications are turned off. This could happen due to some bug in the system caused by an app or for some other unknown reason. And whenever this happens, the push alerts stop showing up.
To verify whether app notifications are turned on for Facebook, follow these steps:
Step 1: Tap Settings on your phone followed by Apps or Apps & notifications.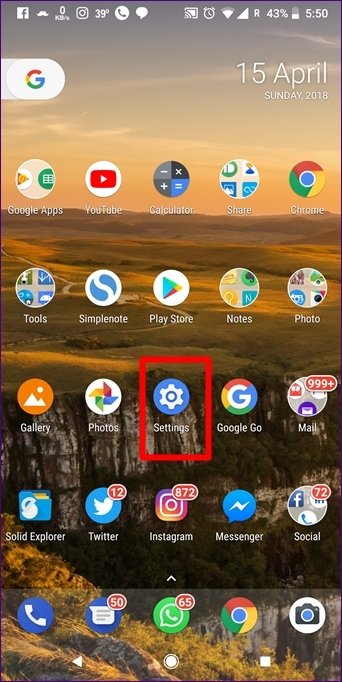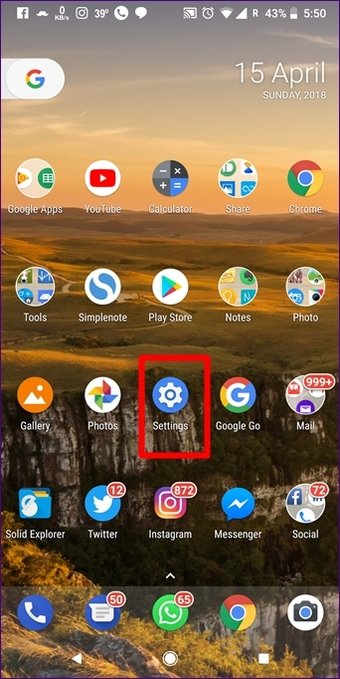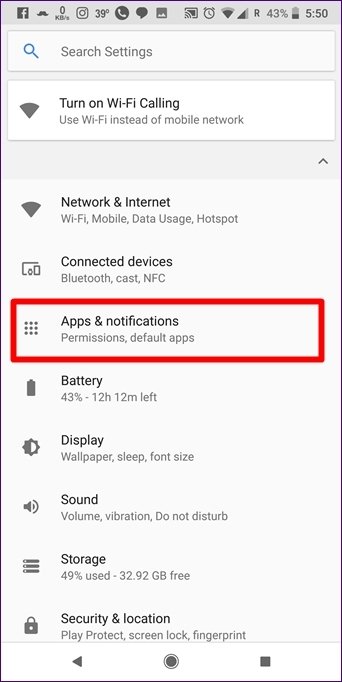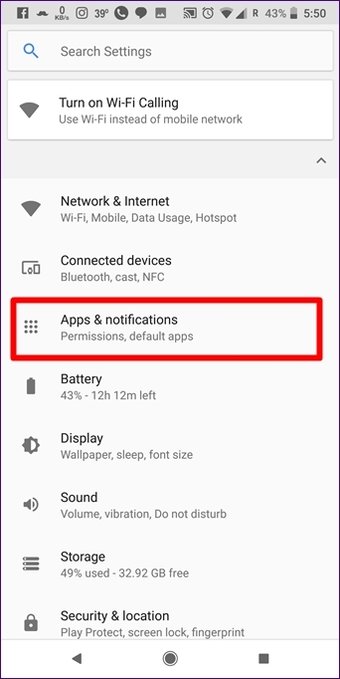 Step 2: Under Apps, tap Facebook. Then hit App notifications.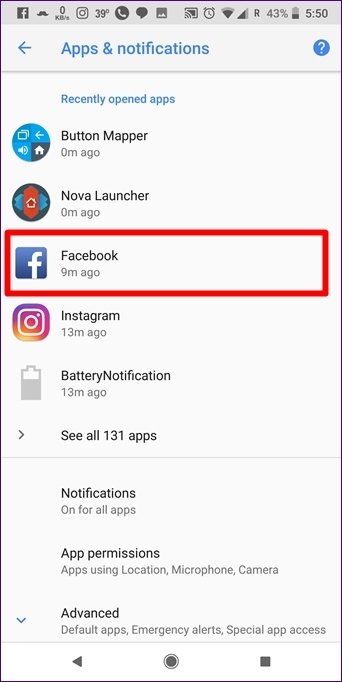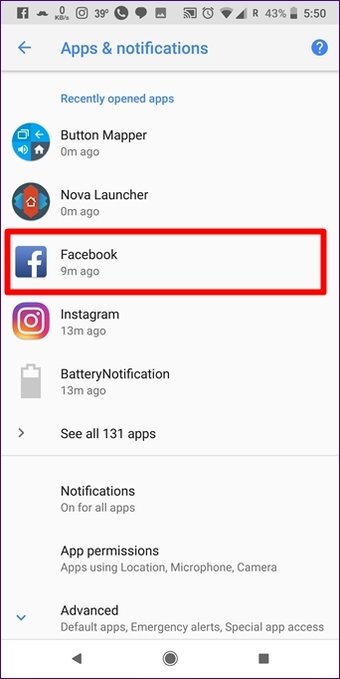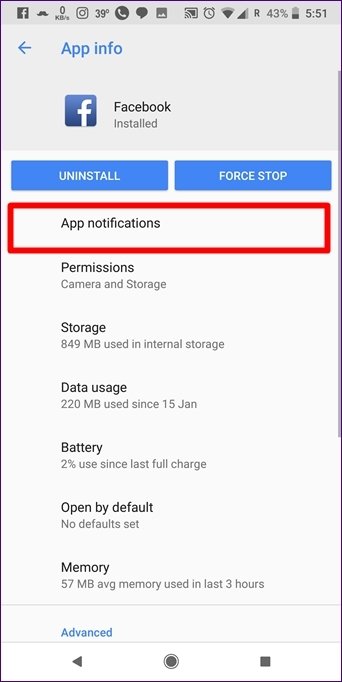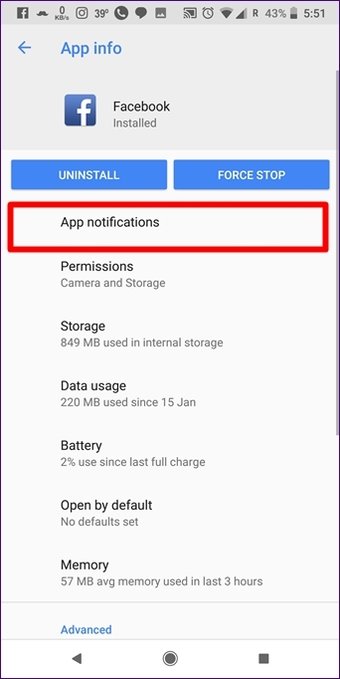 Step 3: On the next screen, make sure notifications are turned on. If notifications are off, tap the toggle to turn them on.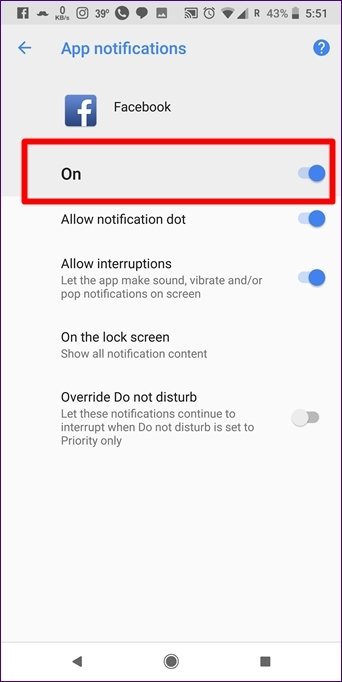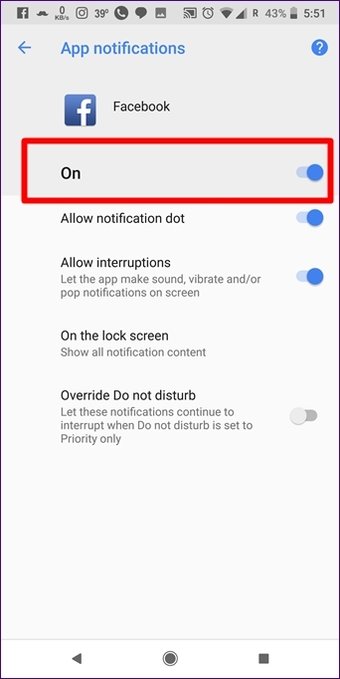 2. Verify Facebook App Notification Settings
In addition to the Android's built-in notification settings for apps, most of the apps come with their own notification settings too. Same is the case with the Facebook app. You can modify, enable, or disable notification settings from within the Facebook app.
If push notifications are disabled in the Facebook app, then that could be the reason for your trouble. Hence, we need to check the Facebook notification settings.
To do so, open the Facebook app on your Android phone and tap the three-bar icon in the top-right corner. Scroll down and select Notifications Settings.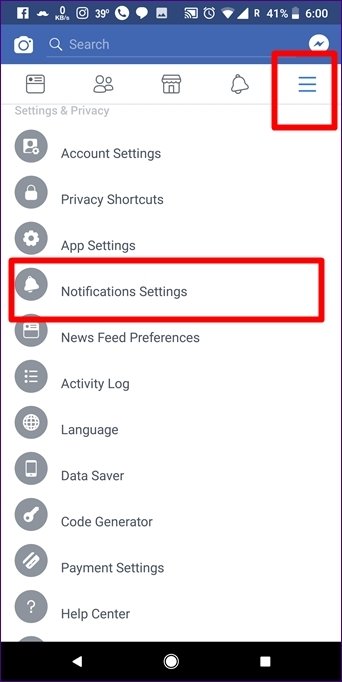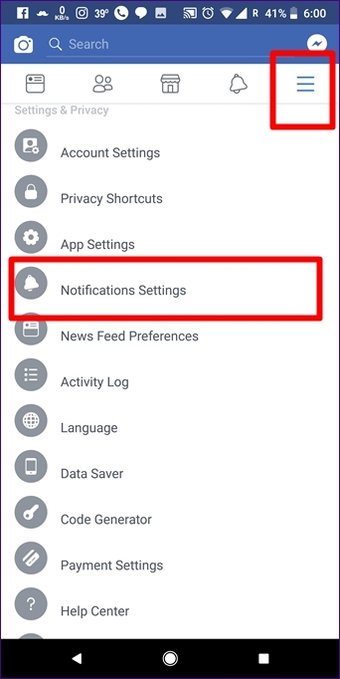 Here you will find various types of activities about which Facebook can send you notifications. Tap Activity About You. On the next screen, check whether the toggle next to Push is on. In case, it is turned off, enable it.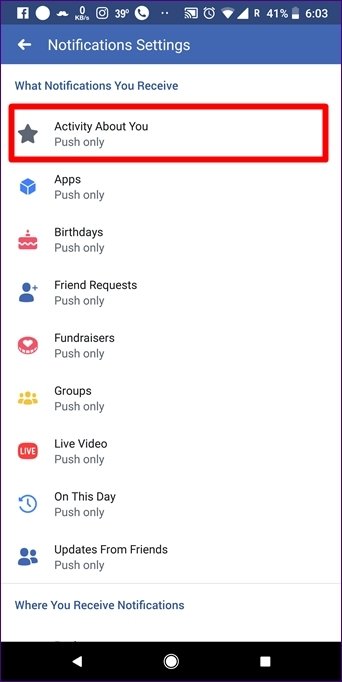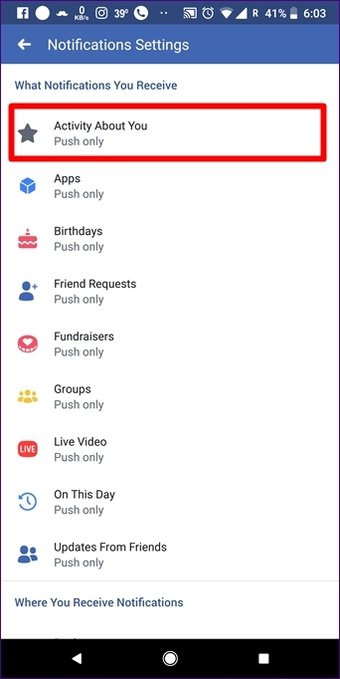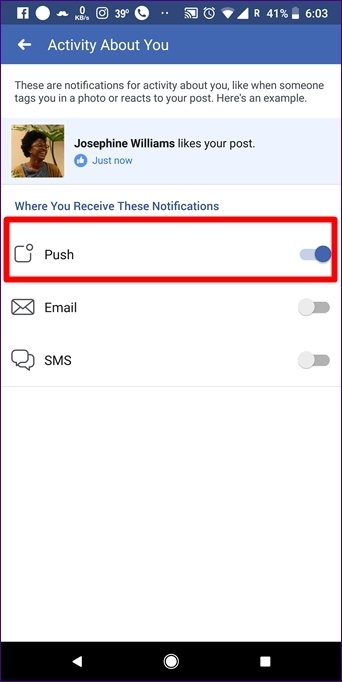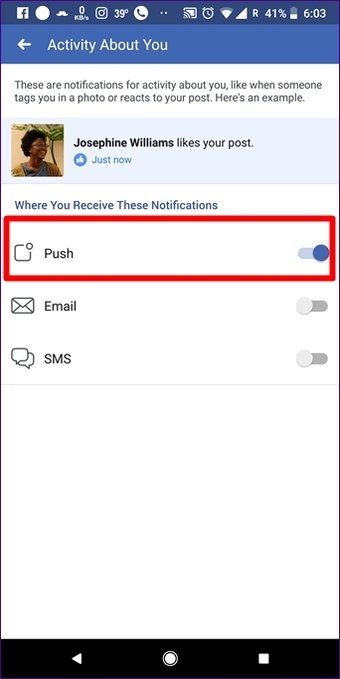 3. Check Data Restrictions
Another built-in Android setting that could be responsible for the notification issue is the data restriction. If enabled, apps don't sync data in background, which results in no push notifications.
To check if background data sync is active for the Facebook app, go to Apps under the phone Settings. Tap Facebook followed by Data usage. Look for the Background data option. It should be enabled. In case, it's turned off, tap the toggle to turn it on.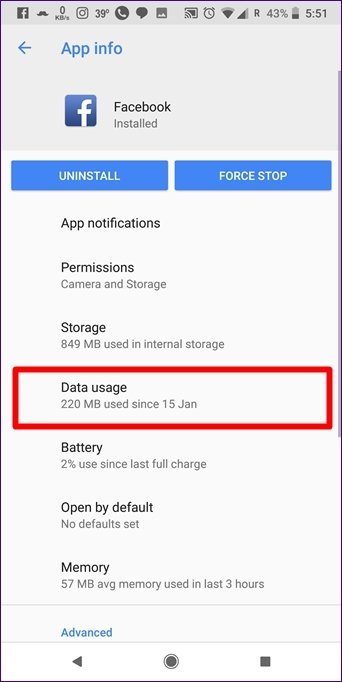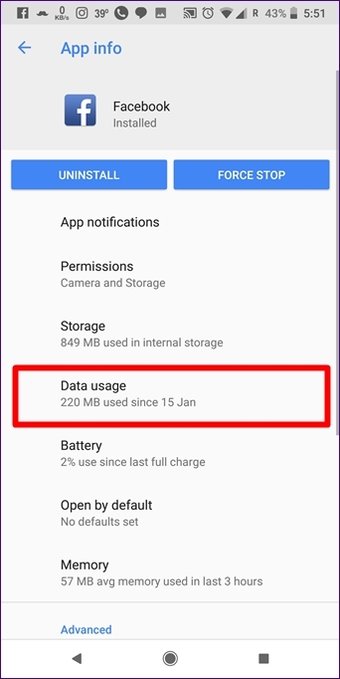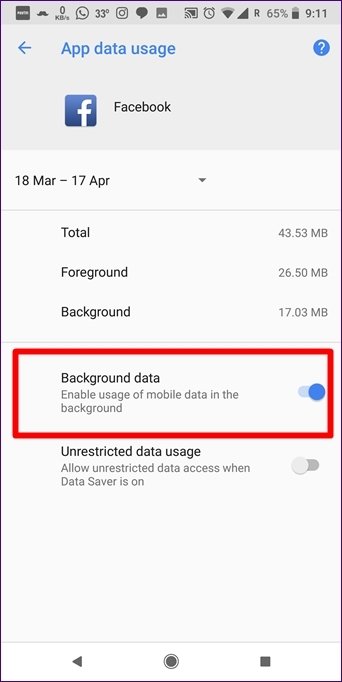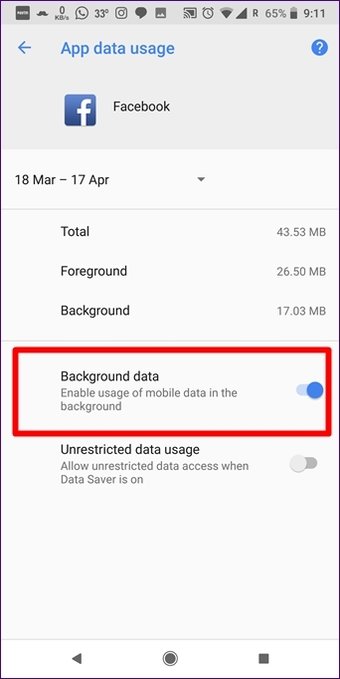 Clear cache
Clearing app cache might work for some users, depending on the device they're using and the settings they have on it. Give it a shot, you might get lucky. Here's how to go about it.
To reset app cache for the Facebook app, go to Apps under phone Settings. Look for Facebook. Then tap Storage. Under Storage, tap Clear Cache. If you still don't get notifications, try reinstalling the Facebook app from the Play Store.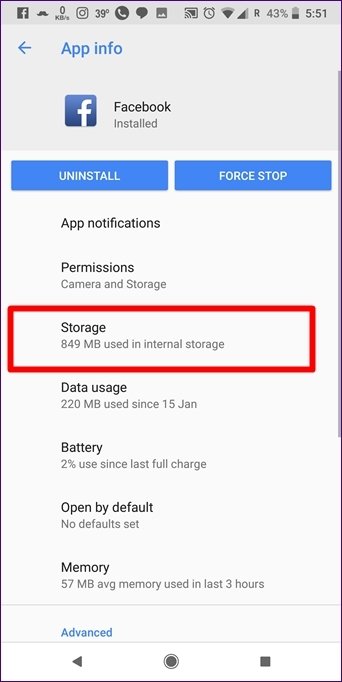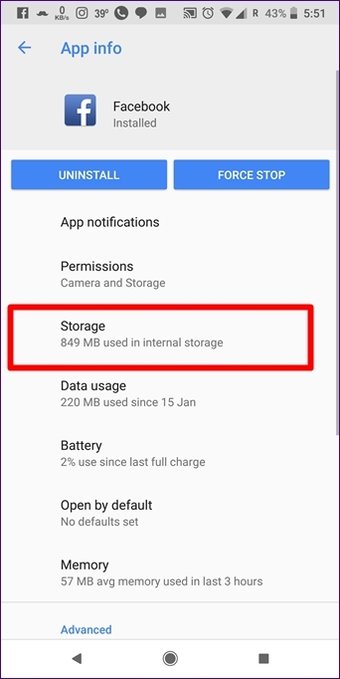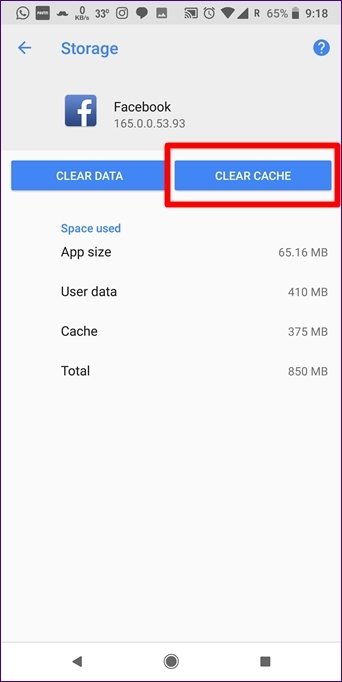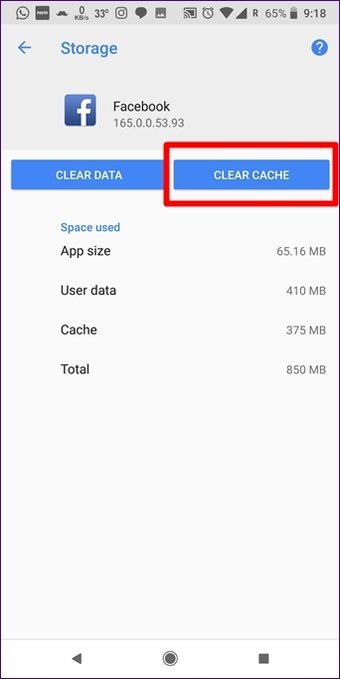 5. Log out From All Devices
For some users, the issue might be account-specific and not related to a device. Meaning, if they sign in using another Facebook account on their phone, they will start getting push notifications. However, they don't get the notifications on their own device neither on some other phone.
To fix this issue, follow these steps:
Step 1: Go to Facebook on your desktop and tap the small down arrow present at the top-right corner and select Settings from the menu.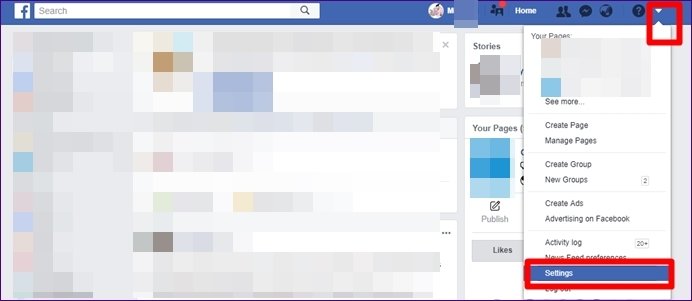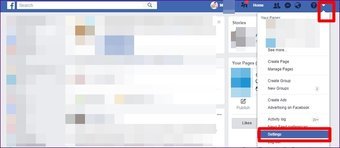 Step 2: From the left sidebar, click on Security and login. Under Where you're logged in, click on See More.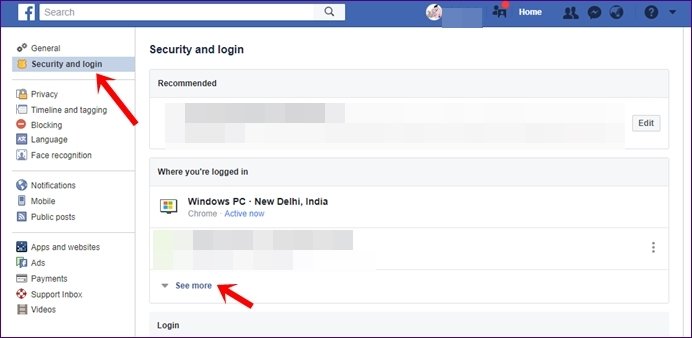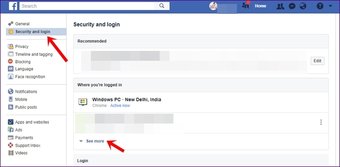 Step 3: Scroll down and click Log out of all sessions. This will log you out from all the signed in devices.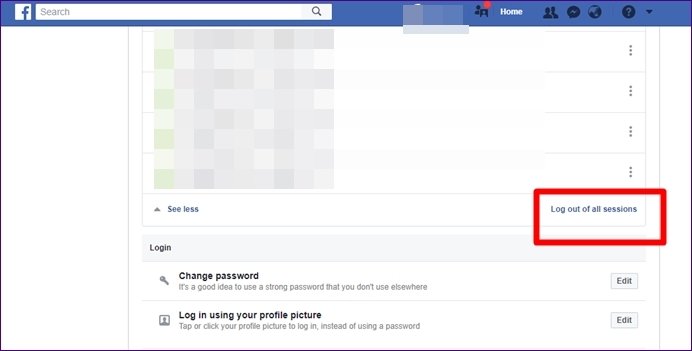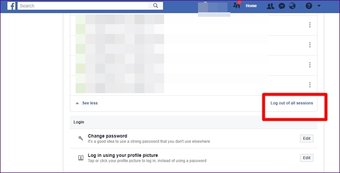 Step 4: Sign in to Facebook from your phone. You should be able to receive push notifications.