As a business owner, you should always be striving to give your customers a great experience so they continue to come back time and time again. Customer loyalty is invaluable because it will help you to guarantee a steady stream of orders. Plus, retaining a customer is much more cost-effective than attracting a new one, so focusing on earning your customers' loyalty can help you to save money.
In this article, we're going to outline how you can improve your customer retention rate without having to spend too much money. Read on to find out more.
Ensure customers fully understand your business and services
The better your customers understand your products and services, the better purchases they'll make. This is because they'll have a clear idea of what your products do and whether they're going to suit their needs. And, of course, the happier your customers are with their purchases, the more likely they'll be to come back to you for more, so it's worth putting plenty of time and effort into ensuring your clients always make fully-informed purchasing decisions.
One of the main ways you can ensure your customers are fully informed is by publishing content that provides them with all of the information they need. For instance, you could create in-depth guides that outline exactly what you offer, who your products or services are, and what kinds of problems you can help to solve.
A detailed 'about us' page would also make a fantastic addition to your website if you don't already have one. This is because it will provide you with space to explain who you are, why you started your business, and what you want to help people with. Again, this will help people to decide whether they want to shop with you, so those that do will be happier with their purchases.
You should also make an effort to properly highlight what helps you to stand out from the competition. For instance, does your business have any special values, are your prices the most competitive on the market, or do you use special processes or manufacturing techniques to ensure your products or services are the best out there? To secure your customers' loyalty, these are all benefits of shopping with you that you need to showcase on your website.
Now, let's take a look at a couple of examples of companies that are doing a great job of helping customers to fully understand their products and services.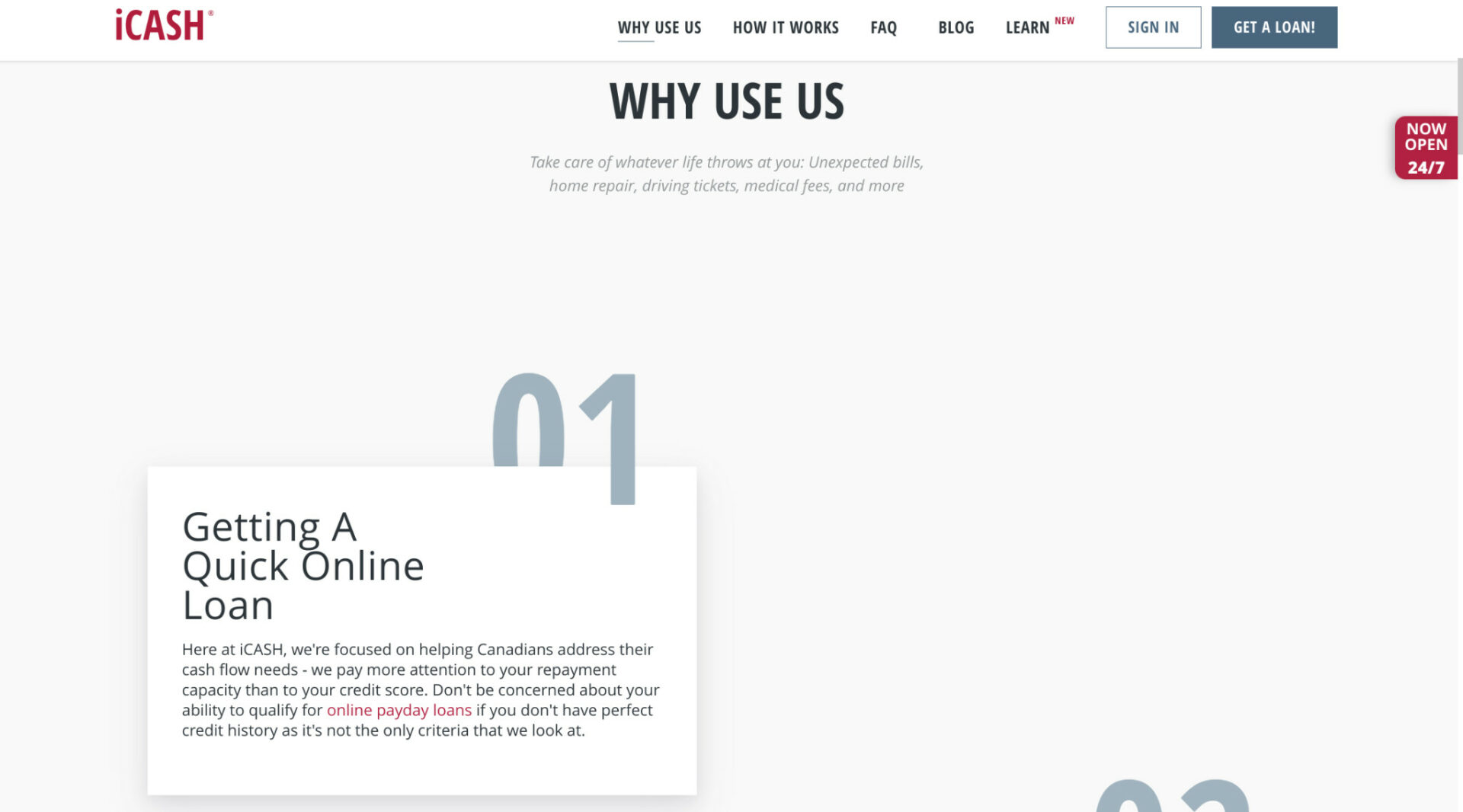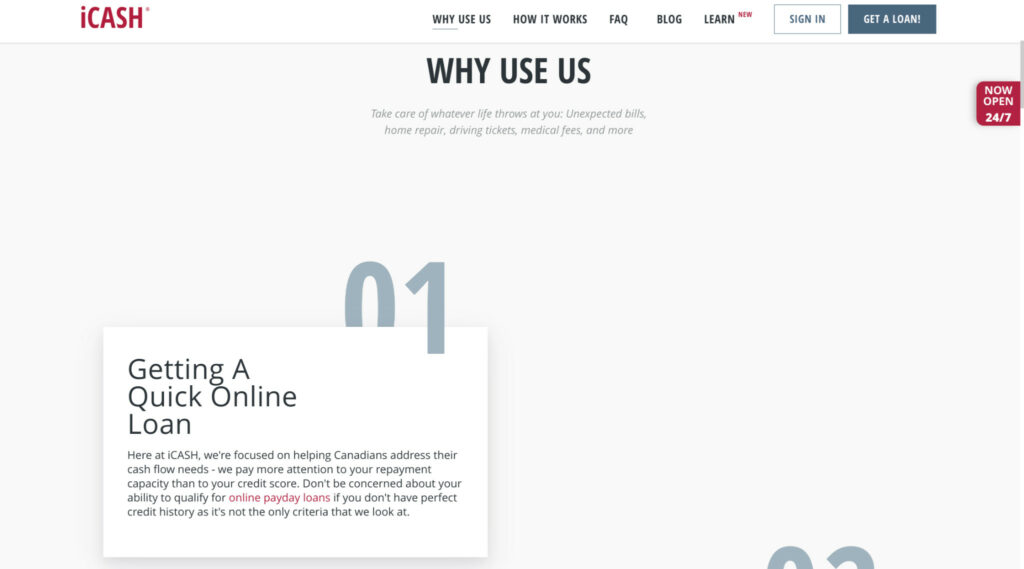 iCASH is a financial lender based in Canada, and they have a web page that outlines why customers should borrow from them instead of their competitors.
On their 'why use us' page, they explain what helps them to stand out from the crowd, what clients can expect from them, and what past customers have said about their experiences of borrowing from the company. This helps to manage new customers' expectations, so they're much more likely to be happy with the service they're provided with. Then, they'll be more likely to stay loyal and come back to borrow from the company if they ever need more financial support.
This is something you could also replicate on your own website. Consider dedicating a whole page of your site to explaining what makes your company so great and what people can expect from your products or services. It will help to ensure that your customers are fully informed before shopping with you, so you'll be more likely to retain their business.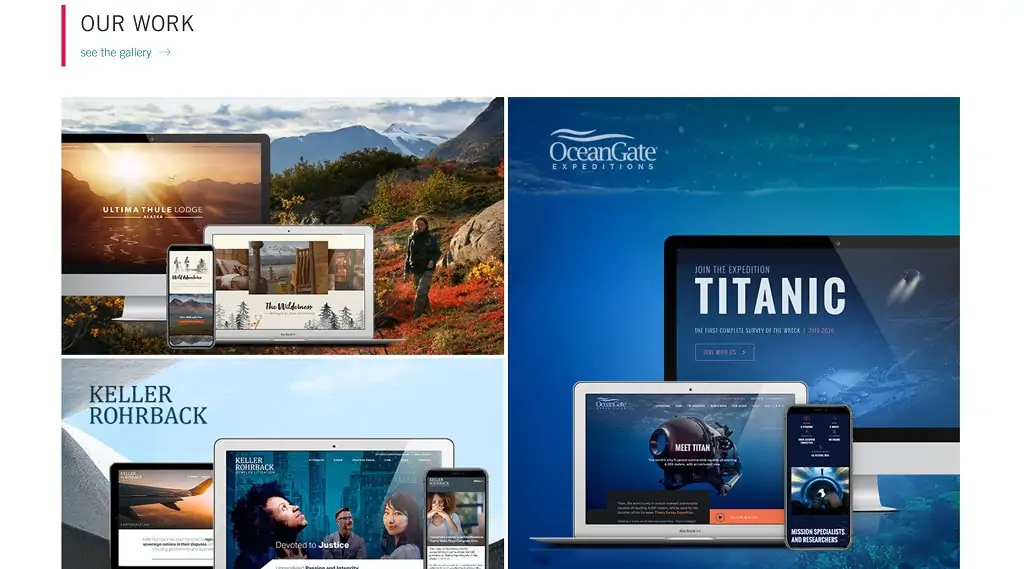 Bizango, a web design and digital marketing agency, takes a different approach to ensure prospective clients fully understand their products and services. Instead of telling website visitors what they're capable of, they show them.
As you can see, the company does a great job of showcasing some of their best work on their homepage. Plus, website visitors can click through to learn more about each project, which will inform them about the company's abilities even further.
If you have a service-based business, this is something you may be able to replicate on your own website. If you have images that show off some of your best projects, consider adding them to the homepage and service pages of your website. It will ensure new customers know what to expect from you, which will earn their loyalty and keep them coming back for more. The better you communicate with your customers, the more they'll trust and respect you, and making a real effort to help them to understand your products or services can do wonders for your client retention rate.
Make it incredibly easy for customers to shop with you
If you make it incredibly easy for people to shop with you, your customers will remember that and keep coming back to you for more. So, it's worth looking for any stumbling blocks your customers encounter when shopping with you and working to remove any friction from their customer experience.
There are a number of tactics you can use for this. For instance, you could refine your website's navigation menu to ensure people can find what they're looking for quickly and easily. You should ensure that all of your categories and page titles are self-explanatory and descriptive, so nobody is ever left wondering where they need to click.
You should also ensure that your checkout process is as quick and easy as possible. A complicated checkout system is one of the biggest causes of abandoned carts, so getting it wrong could kill a lot of your sales and prevent you from securing customers' loyalty. So, always offer a guest checkout option, make sure you don't throw in any extra delivery fees at the last second, and try to keep the number of steps needed to a minimum for the best results.
A sophisticated search tool is also great for helping your customers to find what they need quickly and easily. For instance, you could ask for a couple of small details, such as their clothing size, skin type, or ZIP code, depending on what you sell, and then point them in the direction of your products or services that are going to suit them best.
To give you some inspiration, let's take a look at two businesses that have made it incredibly easy for people to shop with them.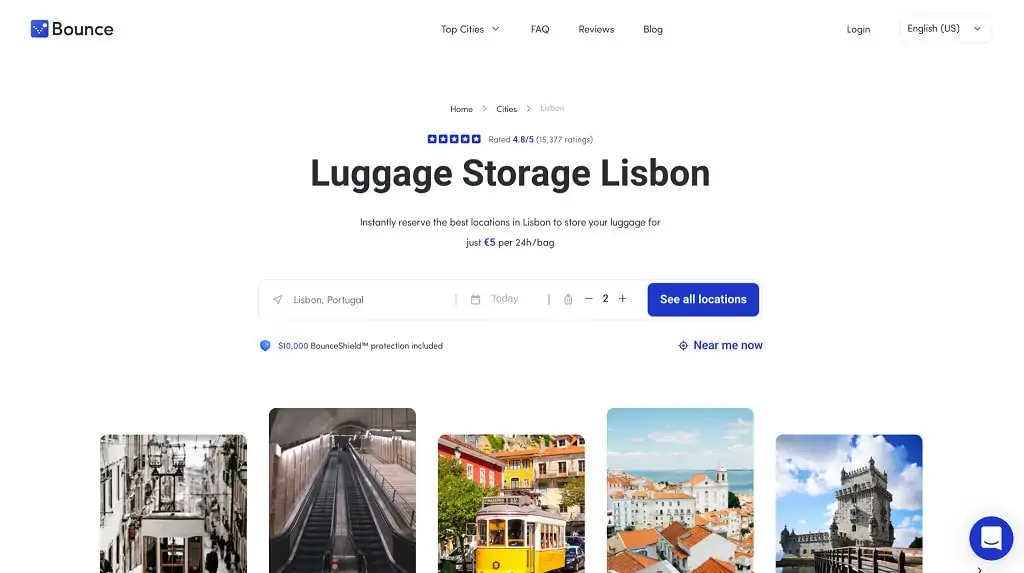 Bounce is a company that provides luggage storage solutions for travelers across the globe, and they make it very easy for their customers to find their nearest location. For instance, on their luggage storage in Lisbon service page, they simply ask for the name of the city a user is in, the date they need their bags to be stored, and how many pieces of luggage they have.
Then, when prospective customers click "see all locations", they'll be presented with all of the spots that suit their needs. At this point, they can simply choose their preferred location and book a space for their bags — it's very quick and easy, which is sure to appeal to their customer base. As a result, it's likely travelers will come back to them for help time and time again, so the company will secure their loyalty.
Consider whether you could take a similar approach on your website. A sophisticated search tool like this can take a lot of the guesswork out of your customer experience, which is sure to keep your audience happy.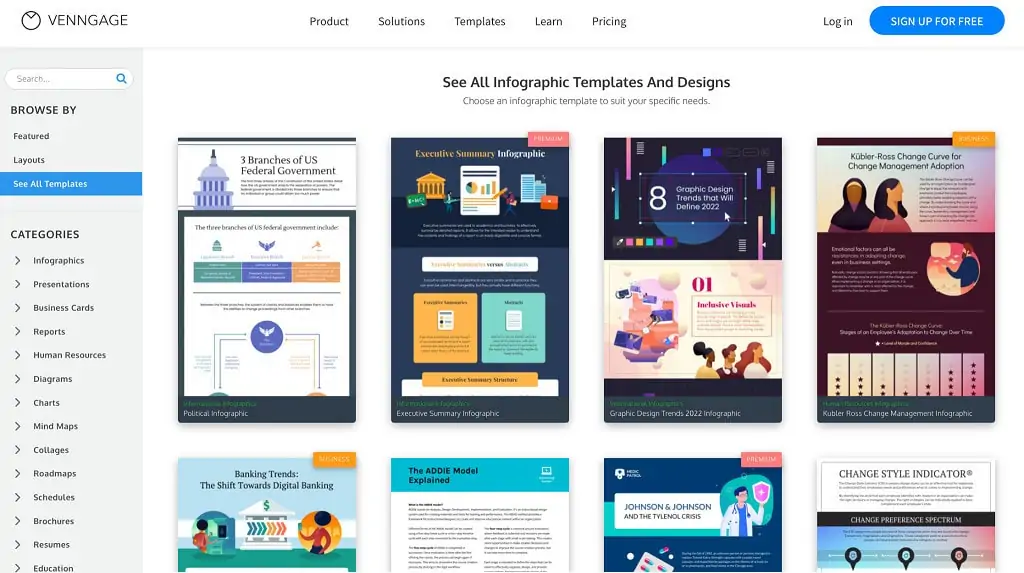 Venngage, a graphic design platform that helps people to create professional infographics, also makes it very easy for customers to take the next step with them. For instance, they have a web page dedicated to all of their infographic templates, which anyone can access and browse. Then, if a prospective customer sees a design they would like to use and adapt, they can simply scroll over it and click a "create" button.
The user will then be asked for just a couple of details to sign up and start using the platform — it's very simple. And, because potential customers will have already seen a design they want to use, they'll have a goal in mind so should be more than willing to go through the sign-up process.
Consider whether you could give clients a preview of what you can offer them, and make it incredibly easy for them to sign up to use your services if they like what they see. The quicker you can get them through the door, the more likely they'll be to have a positive experience and they'll be more inclined to continue investing in your services.
Publish a steady stream of content customers will come back for
If you want to ensure people keep making repeat purchases with you, you'll want to give them a reason to keep revisiting your website. And, one of the most effective and cheapest ways you can do this is by regularly publishing content that your ideal audience will actually be interested in reading.
A strong content strategy can be great for helping you to reach new people, but it can also help you to retain the customers you already have. This is because you'll continue to provide value for shoppers, even after they've checked out.
There are lots of ways you can determine what kinds of content your customers are looking for. For instance, you could take a look at your competitors' sites to see which subjects they're exploring on their blogs. Could you replicate what they're doing, but better? Conducting some keyword research to see what your ideal clients are typing into search engines or taking note of any common questions your customer service team receives can also be great for helping you to come up with content topics to cover.
Here's one company that does a great job of consistently publishing content their audience will be interested in, so people keep coming back for more.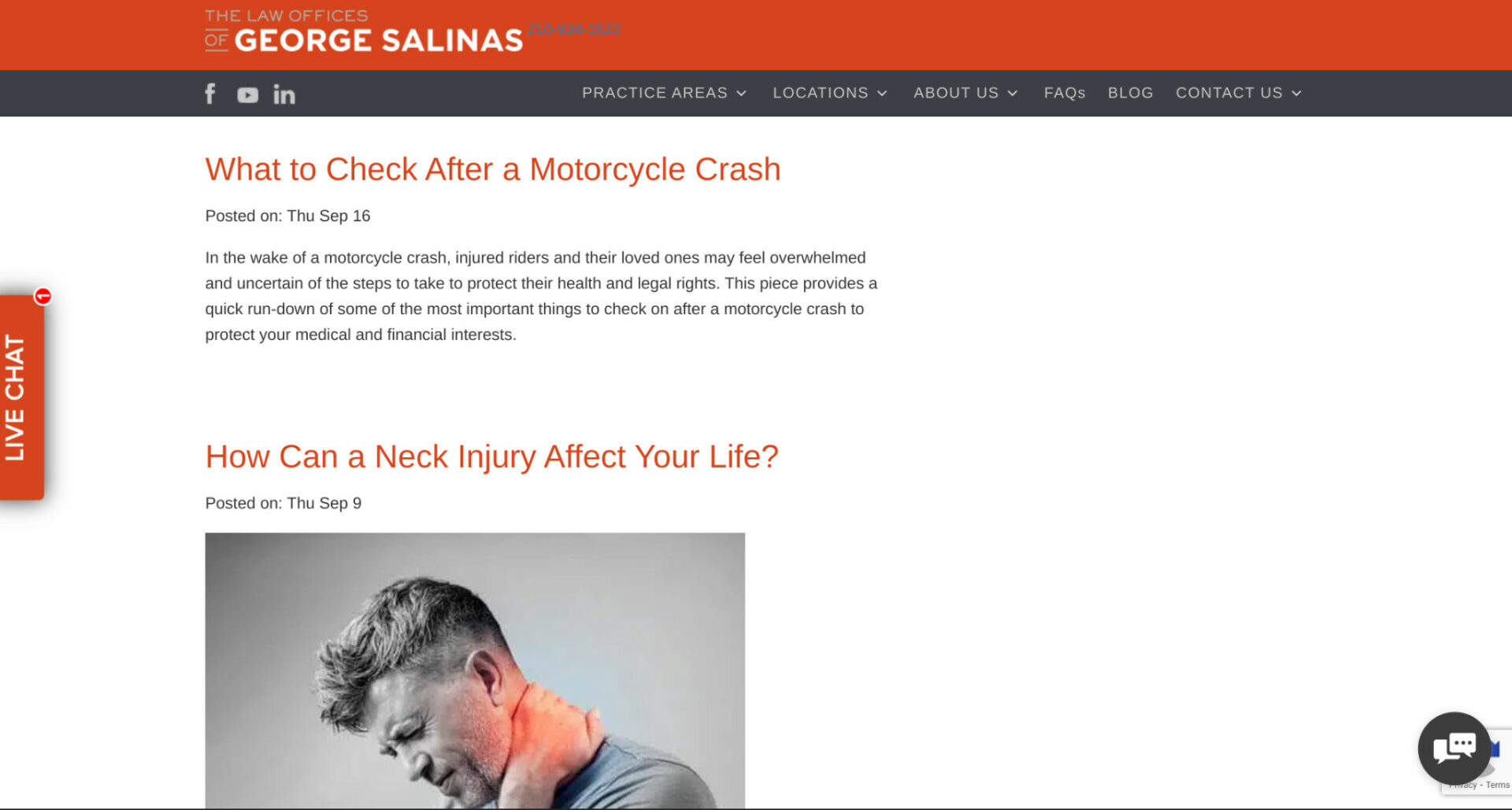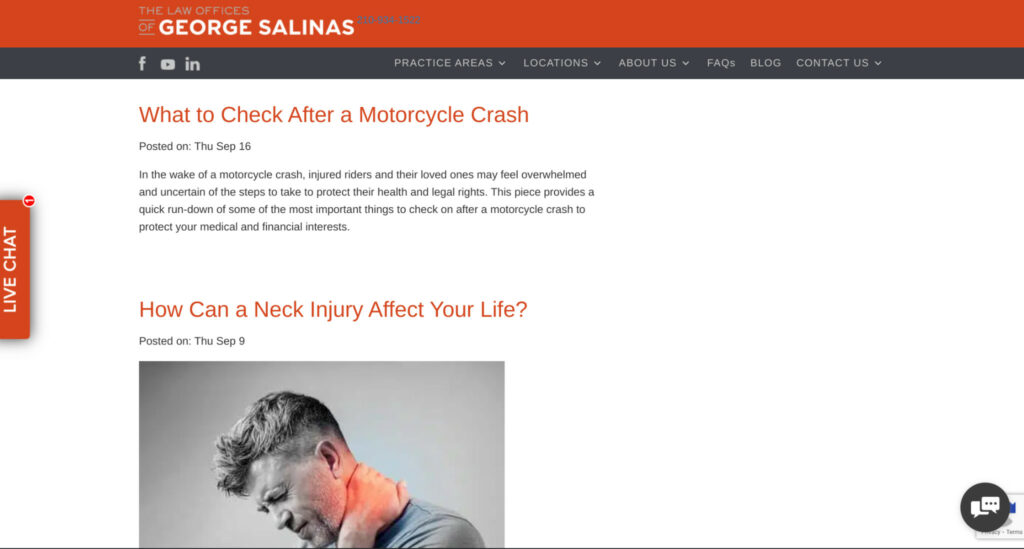 San Antonio injury lawyers, The Law Offices of George Salinas, provide clients with legal advice after the likes of a car accident or workplace injury. And, they frequently publish related content on their blog to continue providing value for their clients who need help after their case is handled, or if they find themselves in another situation where legal support may be required.
As well as providing value for website visitors, this content also shows that the firm's attorneys are experts in their field. Anyone who returns to their blog for more information will be reminded of this, which could be enough to earn their loyalty and ensure clients don't ever look elsewhere for help.
Make sure you're always creating valuable content for your website visitors to win their trust and loyalty. If they're drawn back to your blog time and time again because you're publishing information they need, they'll be far more likely to shop with you again, too.
Offer incentives that encourage repeat purchases
One of the most effective ways to ensure your customers make repeat purchases is by providing them with an incentive, such as discounts or rewards.
There are a number of approaches you can take when aiming to incentivize customer loyalty. For instance, you could create a loyalty scheme that allows customers to accrue points with every purchase, which they can then cash in for free gifts or store credit.
You could also send regular email newsletters offering your customers a discount if they order from you within a certain period of time. Or, you could tie special discounts to events, like your customers' birthdays or the Christmas holidays.
If you can make your customers feel special and give them a concrete reason to keep shopping with you, it's sure to lead to a better customer retention rate for your business.
Always strive to provide fantastic customer service
Your customers will remember how you treat them, so it's vital your business strives to provide every website visitor, lead, and customer with fantastic service.
Firstly, you need to offer a range of contact options so people with questions or concerns can get in touch in a way they're comfortable with. For example, older generations tend to prefer phone or email customer service, while younger customers may be more comfortable with social media or a live messaging option.
You also need to ensure that your contact options are very easy to find and access. Make your phone number and email address clickable, so people can call or write to you directly from your web page. It's also a good idea to let people know your office hours, so they can see when to call or expect a response from you.
Just make sure you only offer communication channels that your team can actually handle. It's no good providing five different contact options if you only have the staff and time to manage two. So, don't spread yourself too thin and only add a new channel when you know you can comfortably handle it —  quality is always better than quantity, after all.
If you would like more help with all of this, check out Techolac's customer service tips that will help you grow your business.
Summary
Earning your customers' loyalty is vital if you want your business to enjoy a steady stream of orders. Plus, retaining a customer is more cost-effective than attracting a new one, which means it's a great way to boost your bottom line.
In this article, we outlined some of the cheapest and most effective ways you can win your customers' loyalty. Take these tips on board and it won't be long before you start to reap the rewards. And, if you would like any more advice about running a company, check out Techolac's business section for even more articles you'll love.
Author bio & headshot: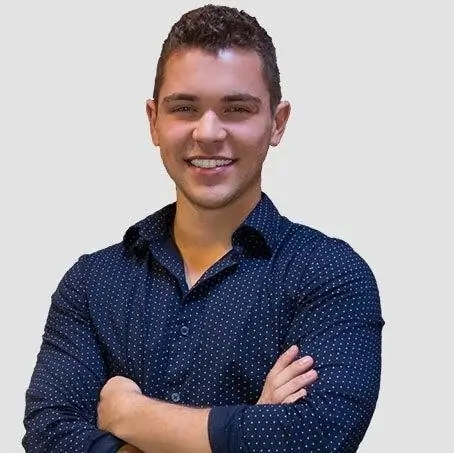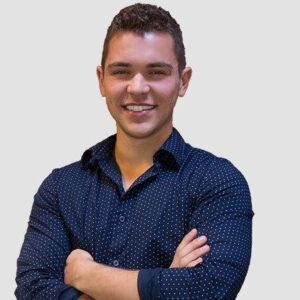 Alex Ratynski is a Content Strategist at Loganix, an SEO fulfillment partner that works with agencies and marketers. The company focuses on helping businesses to improve their online visibility, so they can grow and reach their goals. If you enjoyed this article, visit the Loganix blog for more expert advice.