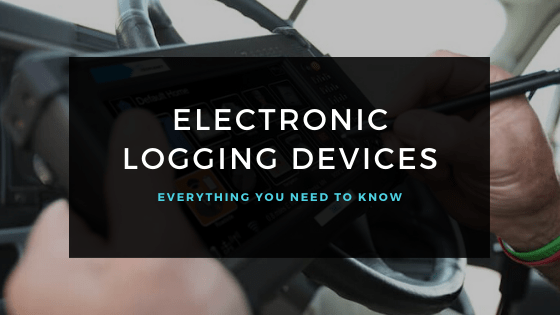 In just a few days, one of the most significant changes in the laws regards commercial vehicles in the USA will take place. This is the implementation of the ELD Mandate, which will be enforced from 16th December 2019. What is the ELD Mandate, and what does it mean for you if you are a trucker or a fleet operator?
By now, you should understand the basics as you have only days to sort things out before it becomes law. Bear in mind that the government has made it clear there will be no further extension applied, so if your vehicles do not comply by the 16th, you are breaking the law. Below, we will try and explain what the mandate means, what an ELD is, and what you can expect to gain from using one.
What is an ELD?
ELD is the abbreviation for Electronic Logging Device. This is a small device that will fit in the cab of your vehicle, and that is designed to log activity. It is likely that your vehicles are equipped with a device called the AOBRD – or automated onboard recording device. The ELD is to replace the AOBRD, as it is designed to be more accurate, and less open to error and fraud. Put, where an AOBRD required the driver to input certain functions manually, the ELD does everything automatically, and cannot be tampered with in any way.
The market for ELD's is a hotly contested one – which is no surprise given that there has been a requirement for many thousands of these devices recently – so we recommend you go to bestELDdevices before you buy one, as they have a comprehensive review and buyers guide of the best models available. Some models are better for large fleets than for single trucks, and vice versa, so you need to make sure that you choose one that will do the job most directly and efficiently for you.
Why is the change needed, and how did it come about? Let's have a look at the ELD Mandate in more detail, and explain why the changes were needed.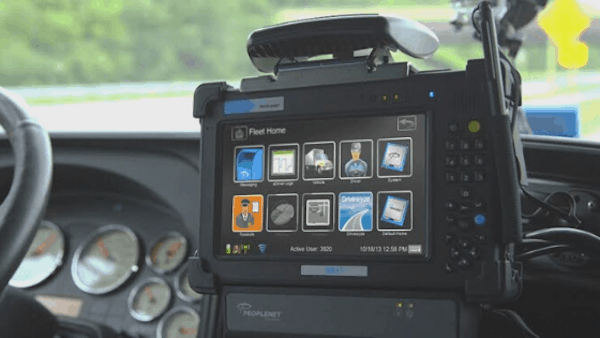 What is the ELD Mandate?
As we have said, the ELD Mandate becomes law on 16th December. It was implemented a couple of years ago but, given the cost implications, fleets and vehicles that were fitted with an AOBRD were given an extension of two years, which runs out on that date. Once again, there will not be another extension, so now is the time to sort things out.
The ELD is required in any commercial vehicle where a driver is necessary to maintain his or her Record of Duty Status (RODS). This applies to trucks, buses, and other vehicles covered by hours of service requirements. This is where a driver is permitted only to drive for a certain number of hours before they must take a break for a stipulated time, or hand over to another driver.
With the AOBRD, it was discovered that the device was not particularly accurate. For example, the driver was required to input their location at any given time by hand. This led to errors in the timing and other areas. Also, as a paper-based recording system, it is easy to correct the mistakes from an AOBRD by hand. This also led to manipulation of the system, which is not possible with the entirely digital ELD, where all corrections or amendments are logged, and where everything is done automatically.
The ELD will monitor the engine of the vehicle and record how long it has been either running or idle. It will also track the location of the vehicle and log its operational hours, as well as checking that it is on course – the route having been programmed into the device.
Furthermore, an ELD will also automatically log when a truck has been stationary for a set time and prompt the driver to either change their status to or from 'driving' or 'on duty.' These devices are by far the most comprehensive and detailed that have been fitted to trucks and will allow the fleet manager or operator to know exactly what is going on at all times.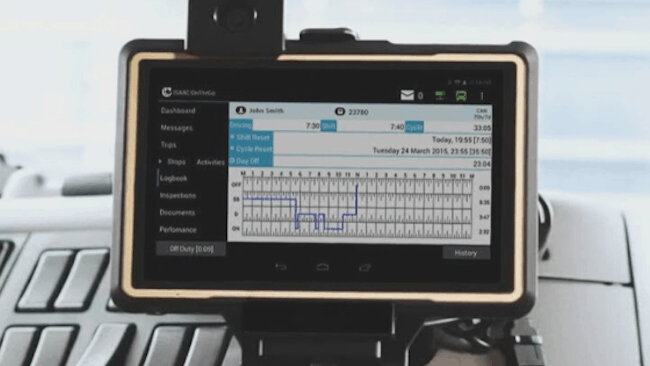 Choosing an ELD
All ELD's are required to log the operation of the engine and also the location of the vehicle, and there are many different makes and models to choose from. What you need to consider is whether you need a more sophisticated model that can return details of fuel usage and more, or one that offers the legally required information on driver's hours and truck operation.
Also, you need to check out the pricing package on offer for your chosen ELD, as there are many different choices. Some, for example, you pay an up-front fee, and that's it, no more charges. Others, you pay as you go – much like a mobile phone – with a monthly cost per unit. There are some in which you pay a setup fee, and then an additional one-off fee for every tuck that uses one. It's worth spending a little time looking at the basics of the price tariff and working out which will be the most affordable and efficient for you.
When it comes to choosing the actual ELD itself, look for one that is easy to fit and use – most come with a choice of pin connectors so will be suitable for any vehicle – and also that the driver does not have to worry about when it is in use. Some models come with touch-screen functions that go far beyond the required features, and others that are basic, simple, and do what the mandate requires – the choice is yours, so start looking right away if you do not already have a system in place.
The ELD Mandate brings vehicle logging and tracking in the USA up to date with digital systems, so make sure you take in all the advice you can and ensure your vehicles are ready for 16th December.