iOS systems have Apple music which offers you to listen to music on iOS device. Apple Music has a wide range of songs available which enables the users to listen to all their favourite songs without any hassle and restriction.
But there is a catch!
Apple Music is similar to many other popular streaming services like Spotify, YouTube Music, and Amazon Music etc. So, if you think you can download or you own the songs you listen through Apple Music, the straightforward answer is no!
Hence most of the users find it challenging to transfer their favourite line up to any other device and Keep Apple Music Forever.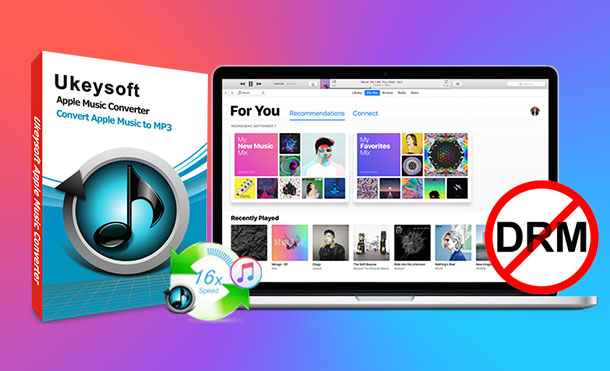 So, are you wondering if you can Keep Songs Downloaded from Apple Music Forever?
The answer to this is UkeySoft Apple Music Converter.
So, What is UkeySoft Apple Music Converter?
As there is a need to find an alternative to be able to hear all your favourite music in one go, we present to you the UkeySoft Apple Music Converter. This converter helps users to remove DRM from Apple Music songs and also helps them to store it in the form of MP3 or any other format that is available on the device.
Apple Music requires a subscription that is renewed after a particular period. In the meantime, you are free to enjoy an unlimited amount of songs and download each one of them, but what happens after that? After you are done with your subscription, you are left to invest in another lot; this is quite disgusting.
But at the same time, you have to lose all your collection in one go. So now you have UkeySoft Apple music to mp3 converter with which you can convert songs and keep them to a safe location and access it anytime.
 Features:
Remove DRM and Convert Apple Music to MP3, M4A, AAC, AC3, FLAC, etc.
As Apple songs are protected with DRM, after cancelling the subscription all the songs on your playlist can't be played anymore. But to overcome this limitation, UkeySoft Apple Music Converter will be handy.
UkeySoft Apple Music Converter: Enjoy Apple Music Offline on Any Device
Another handy feature is getting Apple music offline. It is a fact that the said app is capable of removing the DRM protection from the songs. So, you will be cleared to download and listen to Apple music offline on any device of your choice.
Convert Apple Music for Offline Listening on Any Devices
As one of the best converters in the market, you will be able to convert the downloaded music files to any format of your choice. Also transferring them on a different device.
Batch Convert Apple Music Songs at up to 16X speed
The Windows version of this app will help you to convert the iTunes songs and even the audiobooks. But the best part is the conversion speed on Windows; it is 16X faster. Unfortunately, due to system limitations of macOS, it will only go up to 1X faster on Mac.
Keep Apple Music Songs Playable after Cancelling Subscription
Generally, if you cancel the subscription to Apple music; your playlist will be disabled, completely. But due to this app, you will have the pleasure of listening to your playlist even after the end of the subscription.
How to Remove DRM from Apple Music with UkeySoft Apple Music Converter
You need to install and unlock UkeySoft Apple Music Converter. Two versions are available with it one for Windows and other for Mac.
For the first part, we are going to discuss the steps to convert apple music to MP3 on Mac. We will start with the removal of DRM from Apple music.
Next step is converting the music. All you need to do is iTunes DRM audio converter:
Step 1: So, before removing the DRM, you need to add songs to your iTunes library. After that, close iTunes.
Step 2: Then launch the program, iTunes will be launched automatically.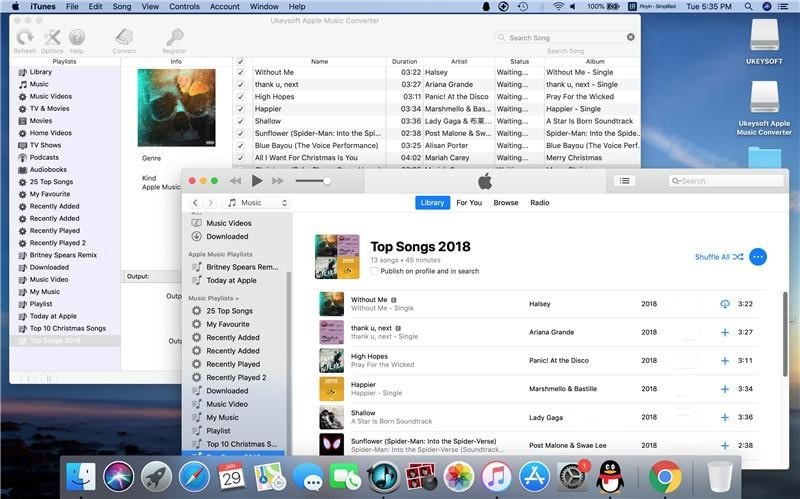 The iTunes library will be displayed on the screen. All the songs and audiobooks will be listed there too.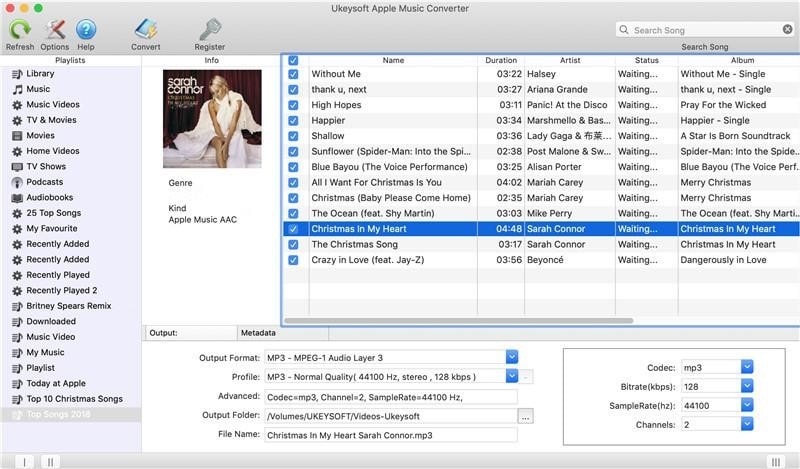 Step 3: Now, select the songs you want to convert.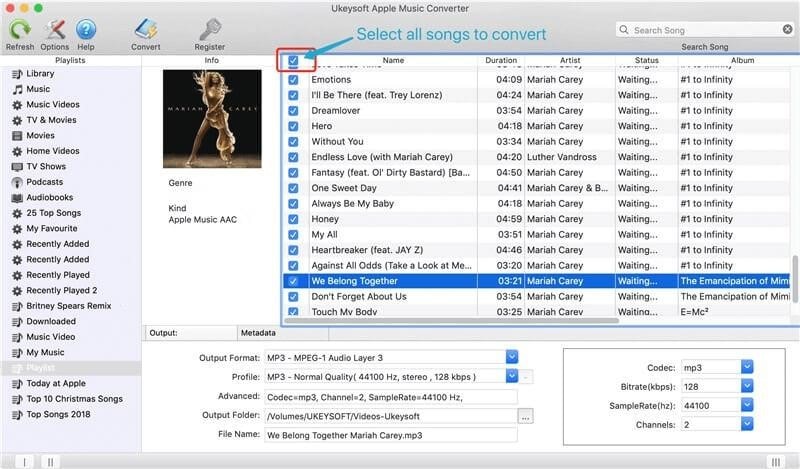 Step 4: After choosing the songs, you need to select the audio format. There are several formats available.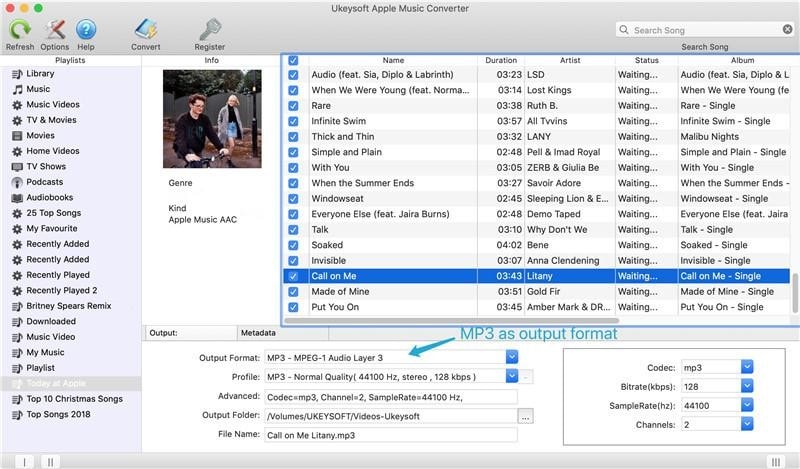 Step 5: You can visit advanced settings for more options, as well. You will be able to customise many aspects of the conversion.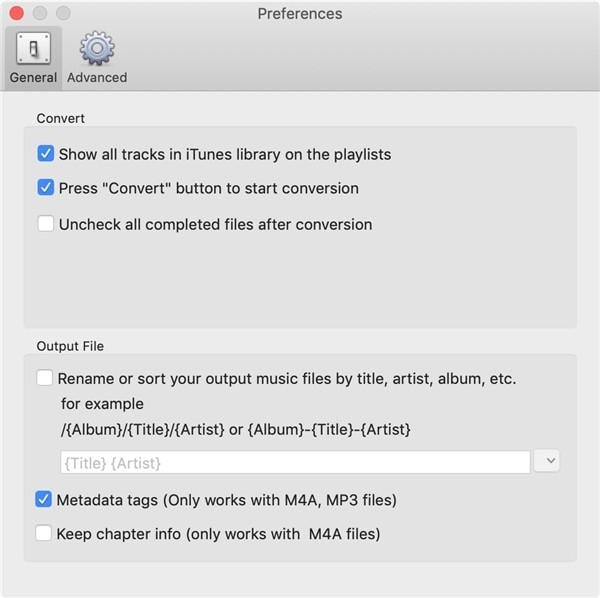 Step 6: Now, click on the 'Convert' button and the converter will start converting the Apple Music files after removing the DRM first.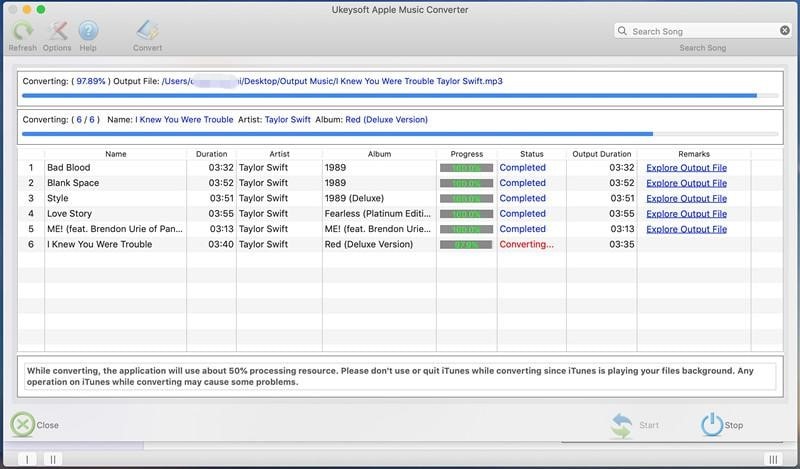 After completion, you can go to 'Explore Output File' and check out the converted files.
UkeySoft Apple Music Converter Review:
Music has always been close to many, the same way we are connected to it. If I give you an instance wherein your current phone really needs a replacement or even your system does. When you are all set for a replacement, the first thing that comes to your mind is the much-needed transfer of data.
The main issue as said above with the Apple systems is that they are not at all compatible with other systems. There is a constant need for a converter that may help to bring about the change in format.
In the case of Apple music, it becomes all the more challenging because of DRM. Apple Music DRM removal is also provided by UkeySoft Apple music software because without this; it won't be possible to upload it anywhere else other than Apple devices.
The reviews for such a system is very positive because this was a problem that was continuously being faced by many and it was too hectic to transfer or look for one file taking one at a time in other systems.
But now all you need to is to select all the files together, and the software will help you convert it as soon as possible. The efficiency of such software has increased to a greater extent, and they enable you to choose the speed at which you want the file to be converted.
People are loving this particular feature and are in constant search for solutions.
Pros 
Very easy to use: The whole UI is made user-friendly with direct and to the go options that help you preserve your precious time
You can convert various songs at a time making it easier to convert the whole album at a time.
There is no limit to the number of songs you can convert, but it solely depends on the package that you have selected else you will be able to get only 3minute conversion without DRM.
Value for money, because it will be an app that will be used quite urgently.
Even if you have cancelled the Apple subscription, you can still play and listen to the converted songs.
Usable on both the operating system without any issue.
Fast and efficient.
It also supports multilingual keyboard including Chinese, French etc.
Cons 
There is no mobile version available.
Final Words
The general review of this software suggests that the software is efficient enough to serve you to the best of your need, and this will certainly help you preserve your emotions. Being usable in any device, making it all the more special is the main reason why we all try to find solutions to such problems.
Hence now it has been confirmed that audible audiobook converter is also of great importance. So, if you need a proper Apple music DRM removal tool, then UkeySoft will be the right choice.  It is a converter with all the required facilities to help you with your work.